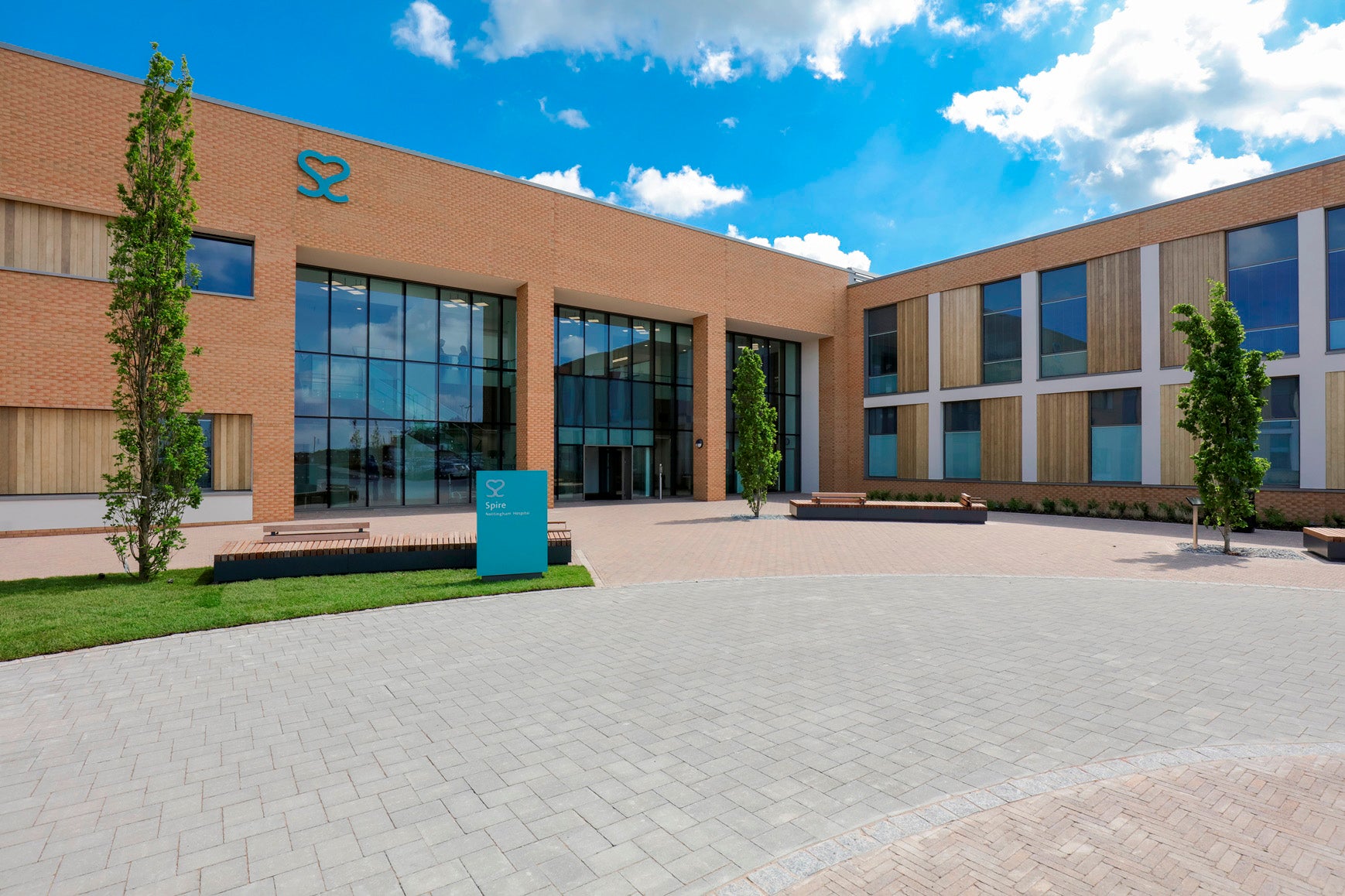 (Not DIY Home Blood Tests)
Private Blood Testing through UK Hospitals.
This website enables you to request fully accredited UKAS ISO5189 pathology testing at 31 Spire Private Hospitals rated either Good or Outstanding by the Care Quality Commission.
With Phlebotomy and our own GP referral included, samples are analysed across Spire's own Laboratory Network and results are sent straight to your inbox. This is an all-in-one VIP service, not a DIY postal kit.
Choose from over 450 Tests
Pay by Card, Paypal, Apple or Google Pay
No Extra Referral Fees to Pay
Receive Referral Paperwork within 3 Minutes
Make an Appointment Using Number Provided
No Phlebotomy Fees to Pay
Spire Pathology is an Accredited Laboratory
Turnaround Time is a Guide in Working Days
No Fees if Doctor's Comments Required
Most Popular Test Categories
Health Screening
Most of our patients choose to have  one of our advanced health screens carried out for an initial assessment of their well-being.
Check Health
Thyroid Blood Tests
Thyroid disease can affect your weight, energy levels and skin - consider our VIP comprehensive thyroid checks today.
Test Thyroid
Fatigue Checks
If you are feeling exhausted, do you know the cause? Our range of in depth tests will help with your investigations
Test Fatigue
Hormone Testing
Our hormones are small but mighty, affecting everything. View tests for men and women at different stages of life.
Check Hormones
Sports Testing
Beginner or Olympian, understanding what is happening in your body will enable you to make improvements in your performance.
Improve Performance
Female Health
Our VIP Female health screening blood tests cover fertility, pregnancy, menopause and female health screenings.
Learn More
Getting a Private Blood Test in the UK, the easy way.
Place an order online, choosing any one of 32 Spire Private Hospitals to have your blood taken at in the UK. By having the blood enter the laboratory system as soon as it's taken enables correct clinical decisions to be made more readily which may reduce the risk or the onset of complication of serious illness. You do NOT need your own GP's referral, as this is provided by our own Doctor. We are a Doctor led Medical Group committed to providing YOU the patient with timely private pathology results.Our patient care team is on-hand to help you find the right test.Our team is available on chat or via email from 9 am to 5 pm weekdays.